Native American Flute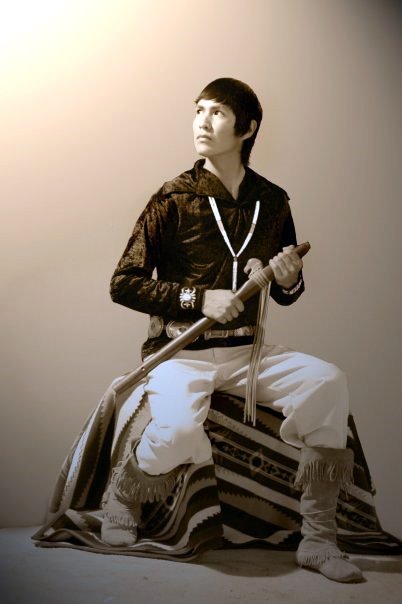 The Native American Flute has been an iconic sound to the Southwest, creating music that inspires the being. It is known for the relaxing tones and sharp sounds that open the ears and rest the weary soul. I believe that music in different aspects can be a benefit as well as a distraction. My flute is always with me on hikes throughout this wild and vast country. I enjoy composing songs on the flute, guitar, piano and didgeridoo. Historically, the didge' and flute have been used throughout the decades to educate, comfort, and uplift one whos' hands hang low. I know that music can be emotional as well as encouraging. The intention of my music is to interlock a person's mind and soul, tuning them into who they really are, as opposed to how others see them. I have been told by many, you can feel the soul's Spirit though music and the art of photography.
There are special reasons why I create my songs for certain experiences in the field. Some have come from Navajo stories long ago lived and now only told. This transmission has been given from generation to generation in and only through the Navajo language. My grandparents have been married for more than 70 years; my grandfather will soon be 102 years old. My grandmother and grandfather both have amazing stories and these stories are some which give meaning to songs and photographs. One of my songs titled 'Les Reves,' was created in conjunction with my grandfather's teachings about the night time. He has always said to rise with the morning sun, pray with an honest heart, and move forward diligently. He has always said there are special times of the day to accomplish the tasks of life and when we get tired and sore, we have the night time to relax and thank the Great Creator for what we have accomplished. Grandpa has always taught by example and I have seen him work steadily until the day light has gone away. Les Reves in English would mean the dreams. Grandpa has been the influence in the creation of this song and source of inspiration for many others. He has always said to live our dreams and chase them until they become moments lived and experienced. When those are done, keep dreaming, but more importantly, keep doing.
In college I studied International Marketing and Business Management. As I have worked in the tourism industry, I have traveled to Hong Kong, Berlin, Paris, and Lyon, France. I love to travel and get away to remote locations. It is in those areas where I rest and refuel my passion for photography. Not too long ago, I remember seeing an incredible sunset in the Yucatan with my wife. I was so in love with the scenery as well as with the music of the locals. Another song I titled 'The echo's of Berlin' was composed at 2 o'clock in the morning while sitting in front of Bebelplatz. I remember reading about this square in Berlin while I was growing up. The emotions I felt when I was actually there were beyond description. It was only through the flute I could express my feelings of my experience. It was the history that motivated me to be a better person, to be more kind and grateful for the in-numerous blessings that lie so easy at hand. Those few minutes of silence have been now recorded and captured.
I know that music can penetrate the deepest particle in the soul and heart and this I know from personal experience. It is in those times we see who we are, why we live and do the things we do. My Native Flute music has always inspired me and prepared me hours before or after a photograph. I love sitting in the vast open area's waiting for the light and having a few ways to remember those few seconds or minutes captured on film or a mini tape recorder . If you wish to be notified of the release date of this upcoming CD, please email me at info@fourthworldimages.com and note in the subject box, Music of a Navajo Boy. You will be notified when it has been completed but for now check back to hear different songs throughout the website.
Thank you, keep dreaming, keep doing, and uplift each other. As my grandmother would say, "Share what you have. We are each other's medicine; it is for that reason we raised 10 beautiful children."